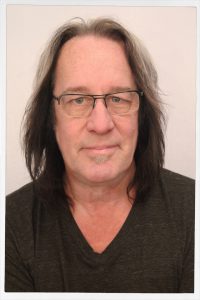 Todd Rundgren, Founder and President
Todd Rundgren is a musician, songwriter, record producer, and 2021 Rock & Roll Hall of Fame Inductee. His musical career began at the age of 17 in the Philadelphia area. In 50 years as a bellwether of the music industry, Rundgren has produced an abundant and diverse range of recordings, as a solo artist and as a member of the band Utopia and various collaborations including Ringo Starr's All-Starr Band. As a songwriter, video pioneer, producer, recording artist, computer software developer, conceptualist, and interactive artist (re-designated TR-i), he has made a lasting impact on both the form and content of popular music. Author of The Individualist – Digressions, Dreams & Dissertations. He is a resident of Kauai, Hawaii. Rundgren's duties include forging strategic partnerships with music manufacturers, producers, and entertainers to further the Mission of the Foundation, and as schedules permit, directly interact with and mentor young musicians. Please click here for tour information and click here for Todd Rundgren news.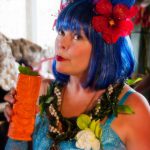 Michele Rundgren, Vice President
Michele Gray Rundgren is an entrepreneur, singer, dancer, Broadway performer, and national recording touring artist on Capitol Records. She is a multi-talented entertainment organizer, closely involved in all aspects of Todd Rundgren's career for over 20 years from tour management to costumes to merchandising to social media. Beloved by Rundgren's international fan base of over 20,000, her newest enterprise is Tiki Iniki, a restaurant and tiki bar in Princeville, Kauai, Hawaii, which opened in 2013. Michele Rundgren's duties include supporting the President in forging strategic partnerships to further the Mission of the Foundation, and to directly interact with and mentor young musicians. For the Michele Rundgren Podcast, please click here.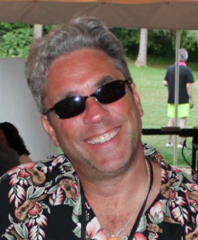 Ed Vigdor, Chairman of the Board
Ed Vigdor is a producer, editor, and videographer. His Spirit of Harmony Foundation duties include officiating at Board meetings and coordinating the scope and progress of the Foundation's projects (specifically which projects in which cities are most appropriate for support and the extent and level of local fan/volunteer involvement on behalf of the Foundation) and planning and executing video and audio documentation of the work of the Foundation, strategically working with Todd and his management team as appropriate. Served on the Board of Directors of The Colorado Honor Band Association for two years. Background:  Ed has been a professional Post-Production Director, videographer and producer since 1984, having worked for an impressive lineup of firms including Metro Goldwyn Mayer, The Cimarron Group, The Ant Farm, Intralink Film Graphic Design, and others. A close Rundgren associate for over 30 years, Ed produced "Toddstock: All Excess" and the "A Wizard A True Star Live" concert videos, as well as numerous other Todd-related projects. Ed holds a BFA in Film and Television from New York University.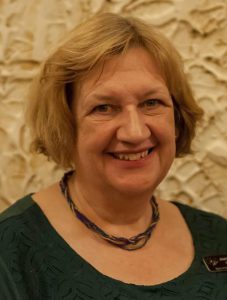 Jean Lachowicz, Executive Director
Jean Lachowicz is a non-profit management and communications specialist. Her Spirit of Harmony Foundation duties include compliance, Secretary of the Board, bookkeeping, research and liaising with Foundation beneficiaries and volunteers, strategic planning, creating and managing websites, social media, public relations, fundraising, and program planning. Jean serves as a member of the Creative Schools Fund (CSF) Grant Review Committee and the Advocacy In Action Advisory Committee of Music For All. Background: Jean spent 11 years as Executive Director of Camp Fire USA Metro Chicago Council, 5 years as Executive Director of Genesis House (social service agency), 2 years as Deputy Executive Director and Foundation Director of Zonta International, and 3 years as Zonta's Publications Coordinator, 2 years as Director of Communications and Deputy Foundation Director of Serra International, and 3 years as Publications/Public Relations Director of Mundelein College. Jean has a BA in Communications as well as an MA in Political Science with honors from DePaul University in Chicago. Jean has extensive volunteer experience in nonprofits as member, director, and officer of numerous and diverse Boards of Directors. Since 2007, she is president/owner of Urbs In Horto Communications.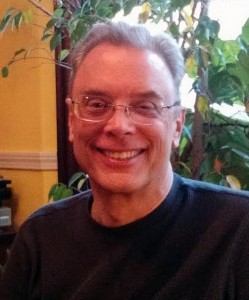 Jim Lachowicz, Treasurer
With nearly 40 years of experience in the field of budgeting and management, Jim has been with the Chicago Transit Authority (CTA) for over 25 years, first in the budget and planning department, and currently in Bus Operations as business manager of one of the agency's six bus garages. A lifelong Chicagoan, Jim has served as president of Triangle Neighbors Association of the Lake View Citizens Council, treasurer of the United Nations Association of Metropolitan Chicago, and has held leadership positions in several high-profile political campaigns. Also, Jim has been an active volunteer with Lakeview Action Coalition, Genesis House, Camp Fire USA, and Ugandan American Global Initiatives, and of course the Spirit of Harmony Foundation. Jim has a Master of Business Administration degree, with a concentration in Operations Management and Service Industry Management, from DePaul University, and a Bachelor of Science degree with high honors in Mathematics, also from DePaul. He received the Arthur J. Schmitt Student Leader Award and Scholarship, DePaul's highest student honor.
Directors: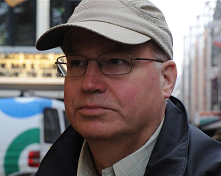 Michael Baird: Michael is an attorney, partner at Stotis & Baird Chartered (1985-present). He has substantial jury trial and appellate experience, representing plaintiffs and defendants. Cases included legal and medical malpractice, products liability, wrongful death, insurance coverage disputes, NFL and NCAA enforcement actions, civil rights and police misconduct. His Bar Admissions are:  Illinois Supreme Court – 1977 to present, U.S. District Courts (Northern & Central District of Illinois, Northern District of Indiana, Eastern District of Wisconsin, Middle District of Florida) – 1985 to present, Pro hac vice admissions in the following state courts: New York, Maryland, Florida, Indiana, Wisconsin. Michael has been the Spirit of Harmony Foundation's pro bono attorney since our founding, and has provided us with legal assistance for our corporate and management documents. Michael has a B.A. – Philosophy from the University of Wisconsin- Madison and a J.D. with high honors from the Illinois Institute of Technology – Chicago Kent College of Law. Michael and Marilyn Baird reside in Downers Grove, Illinois (near Chicago) and have been active in the fan community for many years.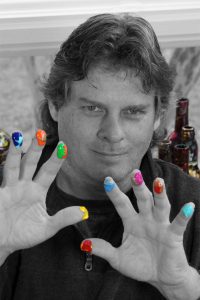 Bill Chapman: Bill brings the cutting-edge in cultural technology to SOHF, integrating real-world experience with the mission and rewards of music education. Bill is an award-winning multi-screen director, from film and television to online and mobile experiences, from live sports and entertainment to in-venue concerts, arts, and theater. His credits include multiple Olympic Games, NFL, NBA, NASCAR, TED.com, concerts, documentary and feature films, visual effects, the Academy Awards, and the Dali Lama. He is President at c3digital and serves as Adjunct Professor in the School of Film and Digital Media at Savannah College of Art and Design. In addition to a long career with Turner Broadcasting, he led the development of many start-up television and broadband networks, including TNT, CNN Digital, Cartoon Network, Adult Swim, NCAA.com, NFL Red Zone, and PlayON!. His many technical achievements include the Emmy for Technical Achievement in Virtual Reality, and the development of a digital animation process, now used worldwide, serving as Executive Producer-Animation for the "Harvey Birdman, Attorney at Law" and "Stroker and Hoop" series on Adult Swim. As part of Bill's graduate degree from Georgia State University, he developed a curriculum in digital media back in 1990, now widely used universities nationwide. He has served as board chairman of Push Push Theater and is currently on the Advisory board of the Lifecycle Building Center, working with film studios on set construction with reusable materials. Bill is a closet electronic musician, artist, and most importantly, makes his own wine.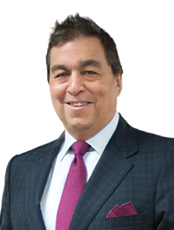 Kevin Ellman: Kevin Ellman, CEO of Wealth Preservation Solutions, LLC. Kevin oversees investment portfolio design and management for the firm's private wealth clients. As a financial advisor, he has provided the full array of financial, estate and retirement planning services to business owners, families, executives and individuals for over 25 years. Kevin is a frequent guest speaker at both corporate, public and private group events. He regularly conducts workshops and seminars on the subjects of investment portfolio planning, retirement planning, estate planning and business succession planning. He has appeared as a financial commentator on CNBC (Morning Call, Portfolio Make-Over, Make Your Money Work, Power Lunch), and on ABC, and has been quoted in Business Week, CBS Market Watch, Fortune Magazine and The Wall Street Journal. Author of 7 Biggest Money Mistakes People Make and How to Avoid Them: Preserve and Grow Your Wealth. Prior to entering the business of financial planning, Kevin was the Executive Vice President of Beefsteak Charlies, a 70-unit restaurant chain. Early in his career, Kevin was a professional drummer, who toured and recorded with major stars such as: Bette Midler, Barry Manilow, Richie Havens, Todd Rundgren & Utopia, Chuck Berry, Laura Branigan, Felix Cavaliere and Gene Cornish of The Young Rascals, Mary Travers, and Manhattan Transfer.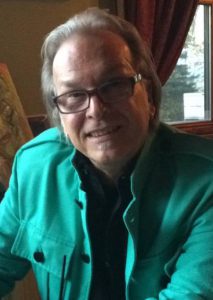 Joel Owens: Joel is a community development consultant and practitioner for the last 40 years (now retired), working in both local and national organizations. His experience includes significant evaluation work of small and medium size non-profit organizations; creation of many non-profits across the country while working for Neighborhood Reinvestment Corp; and most recently, 15 years working within local foundations on community renewal.  He has evaluated organizations, granted funding to other organizations, designed programs for funding, and has helped to raise in excess of $10 million in funding over his lifetime.  Joel's most recent organization, Community Building Partnership, which he founded in 2005, is a local leader in using art and music in community renewal. His work has taken him to over 100 communities to address poverty and affordable housing issues through partnerships with foundations, city government, residents, and civic leaders.  Joel has a BS in Psychology from Malone University and a MS in City and Regional Planning from Pratt Institute in NYC. Joel and Vicki Owens have been very active in the fan community since 2008 and Joel has regularly participated in fan bands and Spirit of Harmony events. The Owenses live in Akron, Ohio.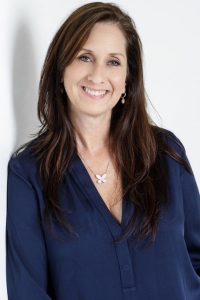 Mary Parent, B.A., J.D., LL.M International Human Rights Law:  Mary is a professor in the Department of Film, Television, and Theatre at The University of Notre Dame. She comes from a filmmaker lineage and grew up in the television and film industry.  Her grandfather Vincent "Jimmy" Pergola, traveled the world as a Fox Movie Tone & Pathe' News newsreel cameraman. Mary watched and learned from her father, Director of Photography, James C. Pergola A.S.C.  She spent her childhood on the movie sets of major motion pictures, television specials, and classic TV shows like Flipper and Baywatch.  After graduating from the University of Notre Dame in 1986 with a degree in Communication and Theatre, Mary worked on numerous films, television pilots, and commercials.  In 1989, she embraced television journalism and joined both the production and news teams of CBS affiliate WCSC-TV. During her years in television news, she worked as Director of Public Service Productions, Production Coordinator, and Audio Director. Intrigued by stories of justice and injustice, Mary decided to pursue a law degree.  Mary has established two Endowments to fund film students' first endeavors: The Broad Avenue Filmmakers Award and The Mary Pergola Parent and Dr. Thomas Parent Endowment for Excellence in Filmmaking.  Mary was the sponsor of Todd's visit to Notre Dame in 2016. Her deep understanding and support of the Mission of SOHF and her commitment to the moral imperative of music education makes her a welcome addition to our Board of Directors.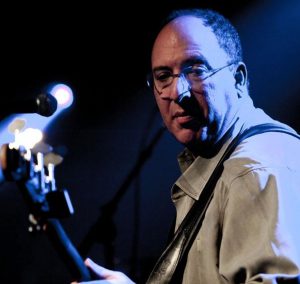 John Siegler: President of Up the River Music, John is a formidable force in the music business with a diverse range of major successes. Platinum-selling record albums. Hit TV theme songs. Thousands of television episodes. Dozens of commercial jingles and Theatrical movie scores.  He started as one of the most in-demand studio and touring bassists, and contributed to the recordings and concerts of some of the finest artists in rock and pop history, including Hall & Oates, Roger Daltry, Todd Rundgren's Utopia, Bette Midler, Stevie Nicks, and Clarence Clemmons, just to name a few. John's uncanny ability to create memorable melodies and hook-lines led to a string of commercial jingles for clients like Domino Pizza, Ford Trucks, Cannon, Hasbro, Mattel, and Coca Cola. As Senior Producer and Composer he was the driving force behind making Rave Music the "go-to" studio during the red-hot Madison Avenue advertising scene in the '80s and '90s. In 2000 John joined 4Kids Productions as Music Director. With responsibility for the music on all 4Kids projects, he wrote and produced theme songs and underscores for literally thousands of episodes of animated television shows, starting with the hugely successful Pokémon series.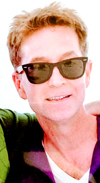 Dr. Mark Woodin: Mark Woodin is a musician, dentist, and philanthropist. He is coordinating the volunteer program of the Foundation. Mark's love of music began at an early age, performing with various local bands from Jr. High through High School, leading to his joining a national touring band for 5 years. Before beginning college, he owned and operated an independent record store, "White Light/White Heat." Following obtaining a BS in biology/chemistry from Southwest Missouri State University, he then attended graduate school at University of Missouri at Kansas City School of Dentistry, receiving his DDS. After graduation, Mark spent four weeks as a volunteer in Venezuela through a university outreach program, providing treatment to patients without compensation. Returning to his hometown of Joplin, MO, Mark began private practice and service to his community which includes: past chair of the Community Enhancement Committee for the Joplin Chamber, past chair of the Classics Society for KMXS Fine Arts Radio, past president of the Historic Preservation Commission for the Joplin City Council, and Spiva Art Center board.  Mark currently serves on the board of the Joplin Humane Society, and has organized two concerts to benefit the Shelter including a performance in Joplin by Kasim Sulton in 2010.