The Spirit of Harmony has always been deeply connected with Todd's fans in Japan: the One World Fanclub. When The Individualist Tour stopped in Japan for two concerts in May 2019, One World members held a party, which included a fundraising raffle to support SOHF. We are so grateful to the Japanese Utopians for supporting our mission of Music Education Advocacy! ARIGATO!
Ed Vigdor's "One World" Recap of Japan 2019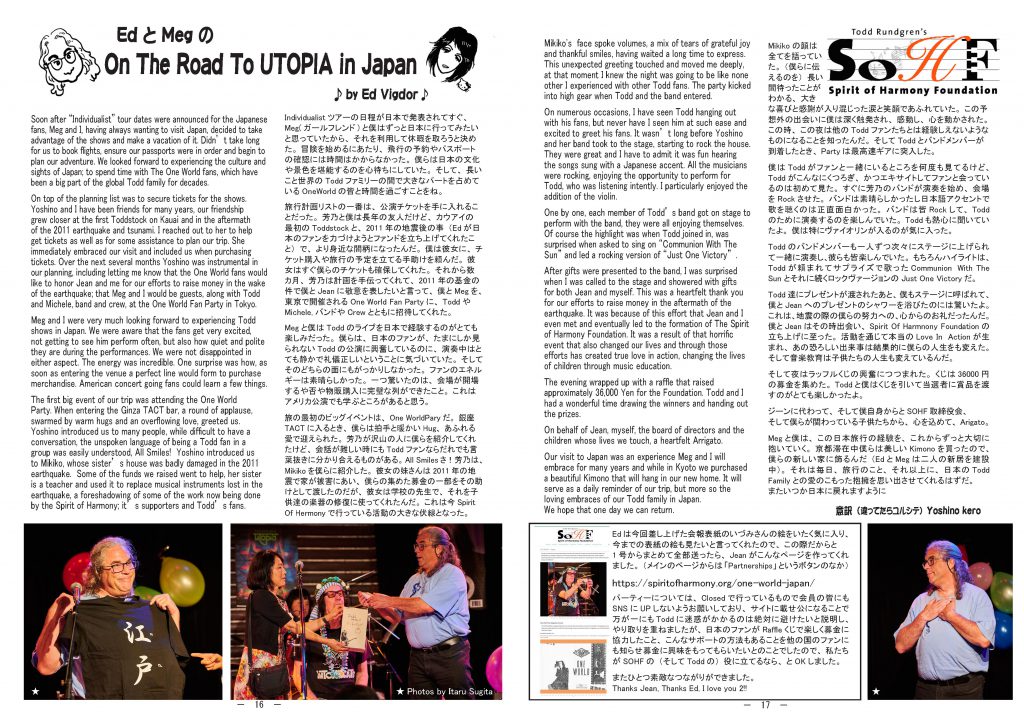 One World Fan Magazine Covers
One World publishes a magazine filled with news, artwork, interviews, photos, and more for its members. The magazine is very rarely seen outside Japan, but One World was kind enough to share an exclusive collection of magazine cover art with the Spirit of Harmony. Enjoy!
One World: Number 1-50
The fan club began in 1984, so they are Sons (and Daughters) of 1984. The magazine was called "Utopia Times" or "Utopia Magazine" at the beginning, before the name "One World."
One World: Number 51-100
One World: Number 101-present