Supporting the Moral Imperative of Music Education
Todd Rundgren's Spirit of Harmony is a national organization that advocates for music education for children, particularly in public schools. Our mission is to work with individual music programs to assist them in building a sustainable network of local support, based on the measurable data that makes the case for the importance of music education in the neurological, social, academic, economic, and of course artistic, development of youth.
We forge meaningful partnerships among music programs, school districts, corporations, and other music education non-profits, engaging supporters and music fans to become involved in working with music education programs nationally and in their communities.
We believe in providing opportunities for personal development and self-expression through music, regardless of socioeconomic status, geographic location, or ability.
Working in harmony with our partners and stake holders, our goal is to develop and nurture strategic relationships that enhance the success of all.
"We've always thought that music programs are good because they teach socialization, and they sometimes give kids a reason to go to school. But that was speculative, feel-good stuff. Now we have actual hard data that music was changing kids' brains in a way that benefited them. Cutting music programs out of a school may save money, but it is not doing the kids a service. The reason why you should have music in school is because it changes the way that kids process audio information, which affects the way that they learn in any situation, including school. So that became the moral imperative."
— Spirit of Harmony Foundation Founder and President Todd Rundgren
Todd's vision for the Foundation is to equip everyone with the data and research that supports the moral imperative of music education, and then encourage our supporters to become involved with music education programs in their own communities. Since we are a national grassroots organization, we encourage any and all positive actions, from contacting their local school to promote music education, to collecting used musical instruments for programs in need, to testifying in budget hearings, to attending children's performances, and everything in between. Our website offers helpful information, and we're always happy to brainstorm one-on-one with someone who wants to become involved locally.
"Friend Raising" is just as important as "Fund Raising" to the Spirit of Harmony. About once each year, our volunteers set up information tables in the lobbies during Todd's larger tours to inspire audience members learn about our work and to become involved in Music Education Advocacy in their own communities. Also, our two online auctions each year give us an opportunity to expand our reach and motivate participants to become involved in their local music programs.
We encourage you to become involved in supporting Music Education in any way that feels right and true for YOU.
---
Record Store Day 2023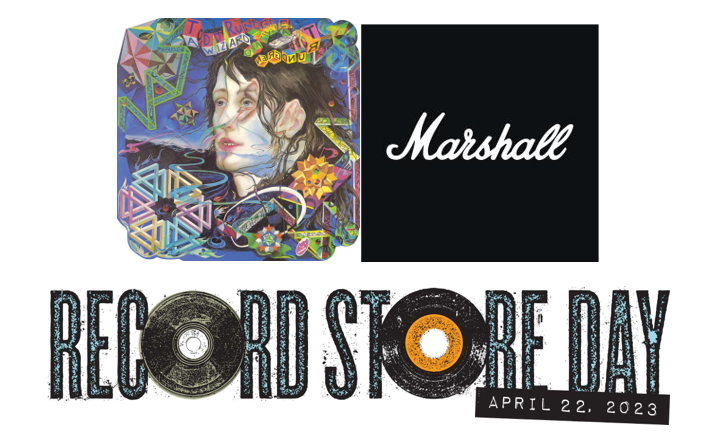 RECORD STORE DAY AND MARSHALL HEADPHONES & SPEAKERS TEAM UP TO SUPPORT TODD RUNDGREN'S SPIRIT OF HARMONY FOUNDATION AND CELEBRATE  THE 50TH ANNIVERSARY OF THE CLASSIC ALBUM, A WIZARD, a TRUE STAR
Record Store Day has worked hard over its 16 year tenure to support some of the most impactful charities and social initiatives on radar. Today,  in conjunction with Marshall Headphones & Speakers, Record Store Day announces a donation to Todd Rundgren's Spirit of Harmony Foundation, a nonprofit whose mission is to emphasize the moral imperative of music education.
Rundgren's classic album A Wizard, a True Star sees a special 50th Anniversary release on April 22 as part of Record Store Day, the celebration of independent record stores. US organizers have pledged to donate $1 per copy sold of the stunningly beautiful reissue at US record stores that weekend to the Spirit of Harmony Foundation, combined with a generous donation from Marshall Headphones & Speakers. 
For entire news release, please click here.
---
Music Benefiting SOHF and Music Education
Someone/Anyone? Tribute CD
To celebrate the 50th Anniversary of Todd Rundgren's classic double album Something/Anything?, Fernando Perdomo produced Someone/Anyone?, a 32-track re-imagination and homage of the album, featuring Kasim Sulton of Utopia, Brent Bourgeois, Marshall Crenshaw, Astral Drive, Louise Goffin, Michele Rundgren and the Intoxicats, and many more.
All net proceeds of the album are going to the Spirit of Harmony Foundation to support music education for children.
Order Here: Someone/Anyone?
From Bandcamp: "Someone/Anyone?" is the 50th Anniversary TRibute to Todd Rundgren's Classic 1972 Double Album "Something/Anything?" All 25 tracks are presented here in the same order with loving re-invented covers of the songs by a diverse group of artists who love Todd. The album will be released 02/01/2022 on the actual 50th Anniversary of the original release. All Net profits will go to Todd Rundgren's charity "Spirit Of Harmony" which advocates music in schools.
The album is the brainchild of "Echo In The Canyon" guitarist Fernando Perdomo. In 2021 he created a 50th Anniversary edition of Paul and Linda McCartney's Ram which was approved and praised by Paul himself. The same thing has happened here with Todd.
Art by Bill Bricker. Mastered by Zach Ziskin.
Cycles 
We are delighted to announce the release of Larry Friends and Family (LF&F) CD, benefiting the Spirit of Harmony. Thank you so much, LF&F and Don Neblock!
Order Here: https://larryfriendsandfamily.bandcamp.com
Larry Friends and Family (LF&F) was founded in 1970 as a folk-rock act showcasing original material and unique covers as an acoustic guitar and bass trio (originally named simply "Larry"). Powerful multipart vocals became a signature for the band as it grew audiences by bringing together classical, jazz, rock and folk elements, creating something altogether new. As the music drew numerous fans, "Larry" became "Larry Friends and Family". Addition of personnel bringing piano, keyboards and the power of up to six voices weaving together in complex multipart harmonies became the hallmark of the band.
In the early 1970's, LF&F recorded in studio their full length album of original songs entitled, "Cycles". While originally intended for production and release as a vinyl LP, the band stopped performing in 1973 and the album production was shelved. But the band's deep friendships endured and have been celebrated every year at an annual gathering with their friends and families. At one gathering in late 2006, LF&F imagined the incredible – completion and release of the album as a CD after so many years, and the 16-track tape master was restored and digitally re-mastered in 2008. The Cycles compact disc was independently released for both physical and digital distribution in March 2010.
LF&F reunited in 2009 for select live stage performances and since then has opened for Acoustic Strawbs, John Ford of Strawbs, and repeatedly drawn 70+ loyal NJ and southeastern PA fans to shows in intimate listening clubs, from which LF&F donated its share of the door to charitable organizations or the venue itself.
Now, in 2022, LF&F is currently scheduling select 50th anniversary reunion concerts, celebrating 50+ years of the band and the Cycles album. Profits from sales of the Cycles CD during the 50th anniversary celebration will be donated to Todd Rundgren's Spirit of Harmony Foundation, a non-profit national organization that advocates for music education for children, particularly in public schools.
---
Spirit of Harmony Merchandise
Support our music education advocacy with our collections of limited edition artwork, tshirts, recordings, and more. Please click here for details.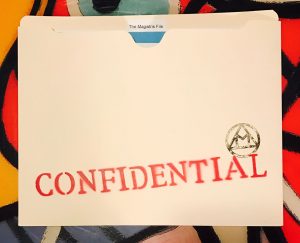 NEW! Introducing The Magistris File! This is the next step of The Magistris Project. Within each file are 14 elements by 7 contributing artists in diverse media:
photography
video
music
spoken word
visual art
prose
Each first edition of "The Magistris File" is hand signed and numbered by the author, and randomly selected editions will include either a special limited hand signed poster by Prairie Prince or a Magistris symbol sticker signed by Kasim Sulton! Click here for more information.
---
Stay in touch! Join our email list! 
---
Awards and Recognition
The Spirit of Harmony is proud to announce that we have been awarded a Top NonProfit Award for 2021 by Great Nonprofits. This is the third year in a row we have received this honor. The Top NonProfit Award is the one and only people's choice award where volunteers, donors, and people served by nonprofits are asked to share stories of inspiration, express their appreciation, and potentially help nonprofits earn a spot on the prestigious GreatNonprofits Top-Rated Nonprofits List.
Also, SOHF has been awarded the 2022 GuideStar Candid Platinum Seal of Transparency, which is their highest level of recognition. GuideStar by Candid is the world's largest source of information on nonprofit organizations. The Spirit of Harmony has been receiving Guidestar Candid honors and recognition since 2018.