---
Clearly Human Live Virtual Tour
Todd Rundgren takes up residency on the South Side for a 25-date virtual tour
---
Todd Rundgren To Launch Live Virtual Television Series "The Todd's Honest Truth"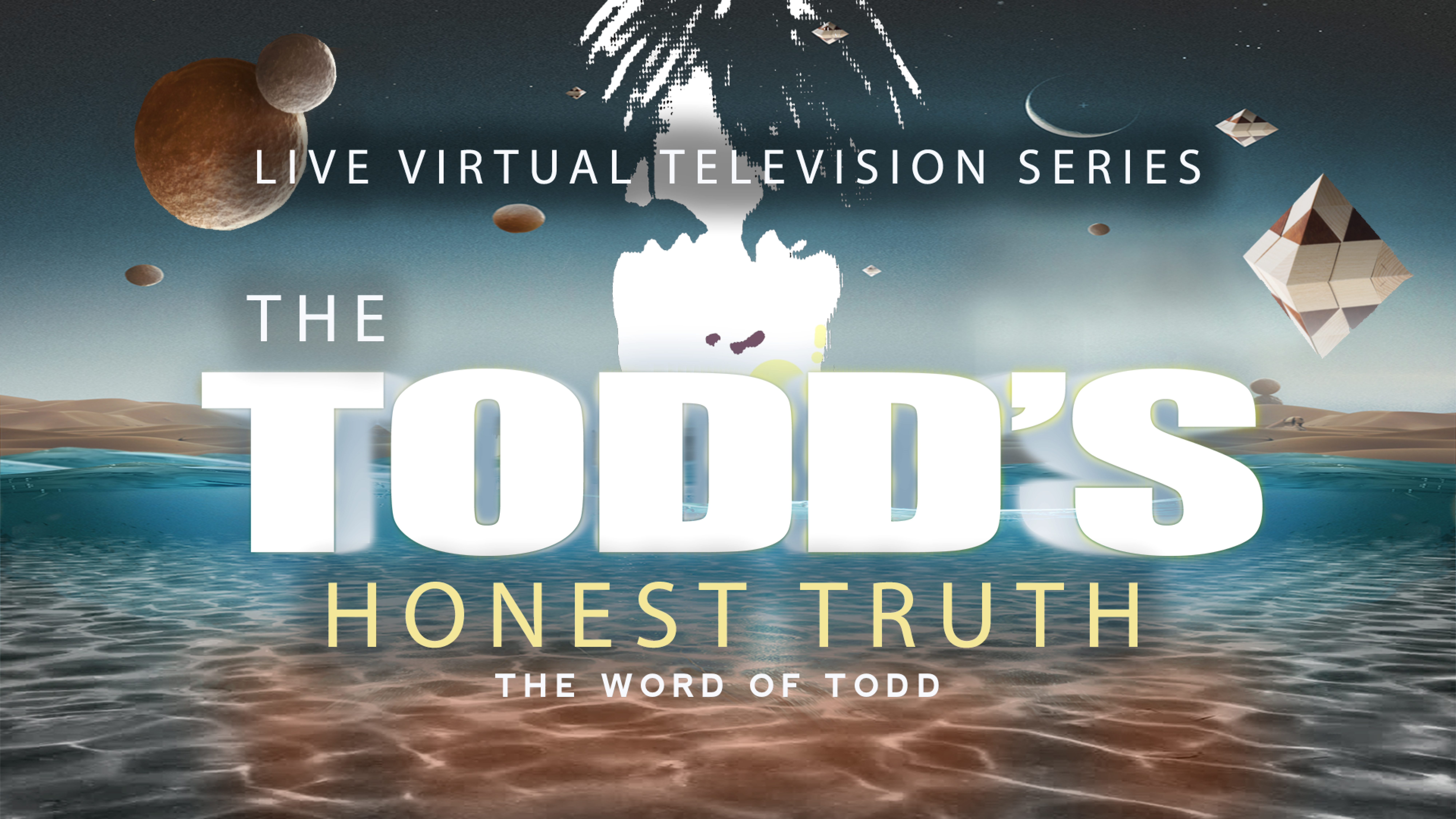 Todd Rundgren, dubbed "Rock's Renaissance Man" in 1972 by Rolling Stone, will be premiering his bi-weekly live interactive virtual television series "The Todd's Honest Truth" on his 72nd birthday, June 22, 2020 at 6pm PDT/9PM EDT. A new episode will then go live every other Friday beginning July 3 in the same time slot.
Famously outspoken and opinionated (he was among one of Bill Maher's most frequent guests on the original "Politically Incorrect"), Rundgren will host the show live from his Kauai property, interlaced with his throwing to pre-recorded packages shot in front of a green screen to provide mood-appropriate settings (a recurring segment dubbed "The Word of Todd", in which he will be waxing eloquent on any number of topics). He will also be answering audience questions in real time, there will be a live chat window open for viewers to interact, and Todd will encourage audience members to submit content which he will curate in between shows and select standouts for inclusion on upcoming episodes.
"Forty years ago I reserved a transponder on a satellite, hoping to broadcast to homes across the world. Apparently, that satellite got lost or blew up or
something so a dream was put on hold… until now! And I don't even have to leave my house !!!" Rundgren explained.
The virtual box office to purchase tickets for "The Todd's Honest Truth" episodes is open: https://onlocationlive.com/category/honesttruth. The series is being produced in partnership with Future Beat, the leading company producing VIP package experiences for concert tours — futurebeat.com. Todd's longtime manager, Panacea Entertainment chairman Eric Gardner, is executive producing. In addition to an unlimited number of "general admission" tickets priced at $15 per episode (which includes access via VOD for anyone who missed a live stream), forty virtual one-on-one meet & greet packages will be available for $95 per episode, which will include shipping of an item of exclusive series-related merchandise.
In other news, Todd Rundgren and some well known guest artists are rerecording his 1973 anthem "Just One Victory" and giving it away for free to the Democratic National Committee for use by candidates throughout the US running for public office this fall. Participants include Joe Walsh and Paul Shaffer, along with Don Was, who is co-producing with Todd.
---
Spring Tour 2020- The Individualist/AWATS
Note from Todd, April 14, 2020: Well, I guess it must be pretty obvious that we won't be out on tour this spring. Despair not, for we have rescheduled all of our dates and we will be coming to your town, so hold on to those tickets. Details soon to follow!
Todd Rundgren will celebrate 1973's A Wizard, a True Star during just-announced concert dates set for May and June across the U.S. The Spirit of Harmony will have information tables at most, if not all of the shows, to share information about music education advocacy.
VOLUNTEERS NEEDED to work at our information tables at each show. If you have tickets to a show or shows and would like to volunteer, please contact us.
Todd will play a full side of the album, plus another set of career-spanning hits as part of the Individualist, a True Star tour. It begins in San Francisco, before hitting Los Angeles, Chicago, Cleveland and Boston, then concluding in Miami. Tickets on sale now.
Many of these shows will be two-night stands, allowing Rundgren to feature A Wizard, a True Star in its entirety. The selection of which side to be performed on one-show and three-show dates will be determined by a real-time audience vote via an app created by Rundgren himself.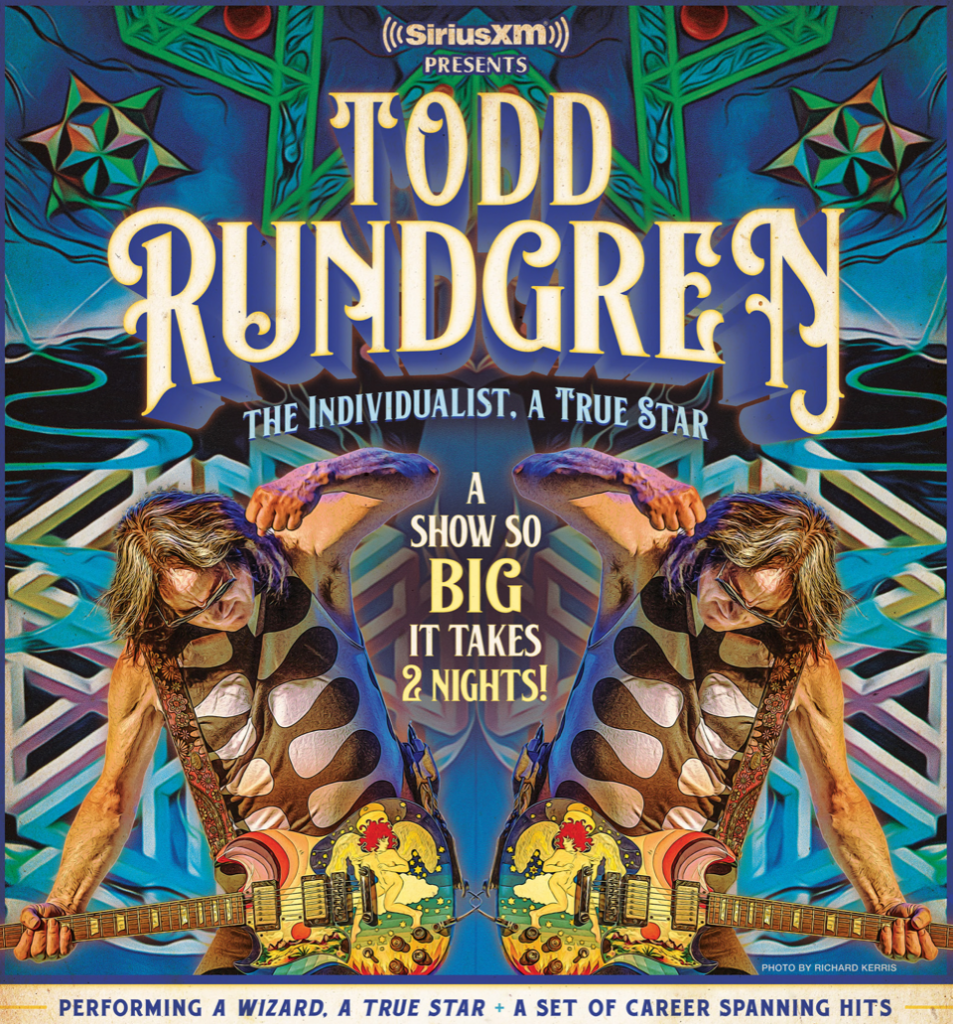 Read More: Todd Rundgren to Celebrate 'A Wizard, a True Star' on New Tour | https://ultimateclassicrock.com/todd-rundgren-2020-tour/?utm_source=tsmclip&utm_medium=referral
---
Todd Nominated to the Rock & Roll Hall of Fame, Class of 2020
The Spirit of Harmony Foundation's founder and president, Todd Rundgren, was nominated to the Rock & Roll Hall of Fame Class of 2020. For nominee bios and additional information, please visit the Rock & Roll Hall of Fame website.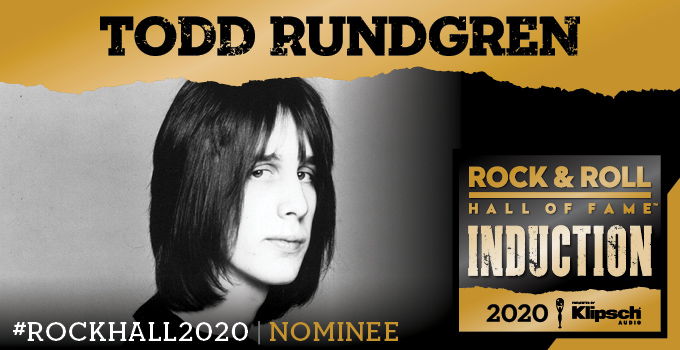 ---
It Was 50 Years Ago Today
In celebration of The Beatles' 50th Anniversary of the White Album, Flower Power Concerts, Inc. Presents: It Was Fifty Years Ago Today 2019 Tour – A Tribute To The Beatles' White Album featuring Christopher Cross, Todd Rundgren, Micky Dolenz, Jason Scheff, and Joey Molland! September/October 2019 dates.
---
"The Individualist" Autobiography and 2019 Tour
International tour information, please click here.
Official Cleopatra Records news release. Book and 2019 tour information.
Please click here for Review by Chris Epting.
And please click here to order on Amazon.
---
Todd Nominated to Rock and Roll Hall of Fame, Class of 2019
Please click here for official news release: 2019 Nominees Release
---
Todd Rundgren's Utopia Reunion 2018
For 32 years, fans have been clamoring for a reunion. The wait is over. 
No longer able to turn a deaf ear to the unceasing requests from fans and the media alike, Todd Rundgren, Kasim Sulton, Willie Wilcox ("Utopia") and Ralph Schuckett ("Todd Rundgren's Utopia") reunited for their first North American tour since the Chernobyl nuclear reactor exploded. Presented by SiriusXM and produced by Live Nation, TODD RUNDGREN'S UTOPIA performed across North America beginning on April 18. For full news release, please click here.
---
Todd's Two Honorary Doctorates
Congratulations to Todd Rundgren, our founder and president, on being awarded an Honorary Doctor of Music by the Berklee School of Music in Boston, Massachusetts on May 13, 2017.
In his commencement address, Rundgren—a songwriter, producer, recording artist and multimedia pioneer—encouraged the graduates to keep on learning. "When I got out of high school, I learned to learn. Ever since then, I have absorbed anything that has been put in front of me that is of interest. I've learned not only how to expand the range of my musical expression, but I've also learned things like computer programming and video production and other things, which any of you could easily absorb if you don't leave here thinking that your education is finished. Today, this appears to be the end of something, but it's really the beginning of something for you."
He added, "The most important thing you can take advantage of in the world of music is to see yourself. I eventually got to the point where music meant self-exploration [to me] more than anything else. I encourage everyone here to be brave and fearless in that respect."
For a Facebook photo album of the Berklee Commencement, please click here.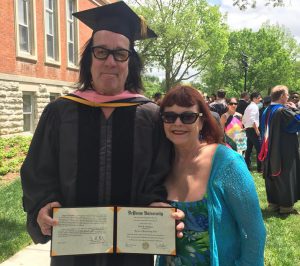 Todd was also awarded an Honorary Doctorate of Performing Arts by DePauw University in Greencastle, Indiana on May 21, 2017.
In its coverage of Sunday's 168th Commencement at DePauw University, the local newspaper Banner-Graphic noted that in "what was expected to be one of the highlight moments of the graduation ceremony, rock music legend Todd Rundgren didn't bang a drum for a second, let alone all day, nor did he speak a word from the commencement stage." Eric Bernsee reports that "in a confusing turn of events, just as Rundgren was bestowed with the traditional honorary degree hood as a Doctor of Performing Arts, the DePauw University Band struck up a rendition of Rundgren's 'All the Children Sing'."
Ken Owen '82, executive director of media relations at DePauw, told the newspaper, "(University Band Director) Craig Pare had a student who wanted to do a version of one of Rundgren's songs and play it as a surprise, which they clearly did. I think the music playing threw him (Rundgren) off and he just went back to his seat and probably thought he wasn't supposed to speak."
Bernsee notes, "Before taking Rundgren and his wife to the Indianapolis Airport later Sunday to catch their flight home, Owen and the rock star sat down for a short explanation video. In it, Owen begins by shouldering the blame, saying, 'Because I forgot to warn him we were going to play music during the ceremony, things got out of whack.' He then asked Rundgren what he would have told the DePauw Class of 2017 had he spoken."
The story continues, "Rundgren praised 'the lineage of a school like DePauw,' adding that it has traditions that alumni parents and grandparents have passed along to current students."
For a Facebook photo album of the DePauw Commencement, please click here.
---
White Knight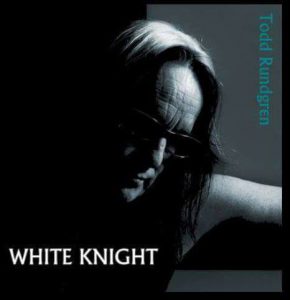 Todd's latest album is a star-studded affair featuring appearances by genre- and generation-spanning artists, including Donald Fagen, Daryl Hall, Trent Reznor, Joe Satriani and Joe Walsh.
White Knight features all new songs written by Rundgren and the album's guest performers. The 15 tracks span moody pop and hip-hop to synth-powered rock and lush R&B. Here's an MTV review.
Released May 12, 2017 by Cleopatra Records.