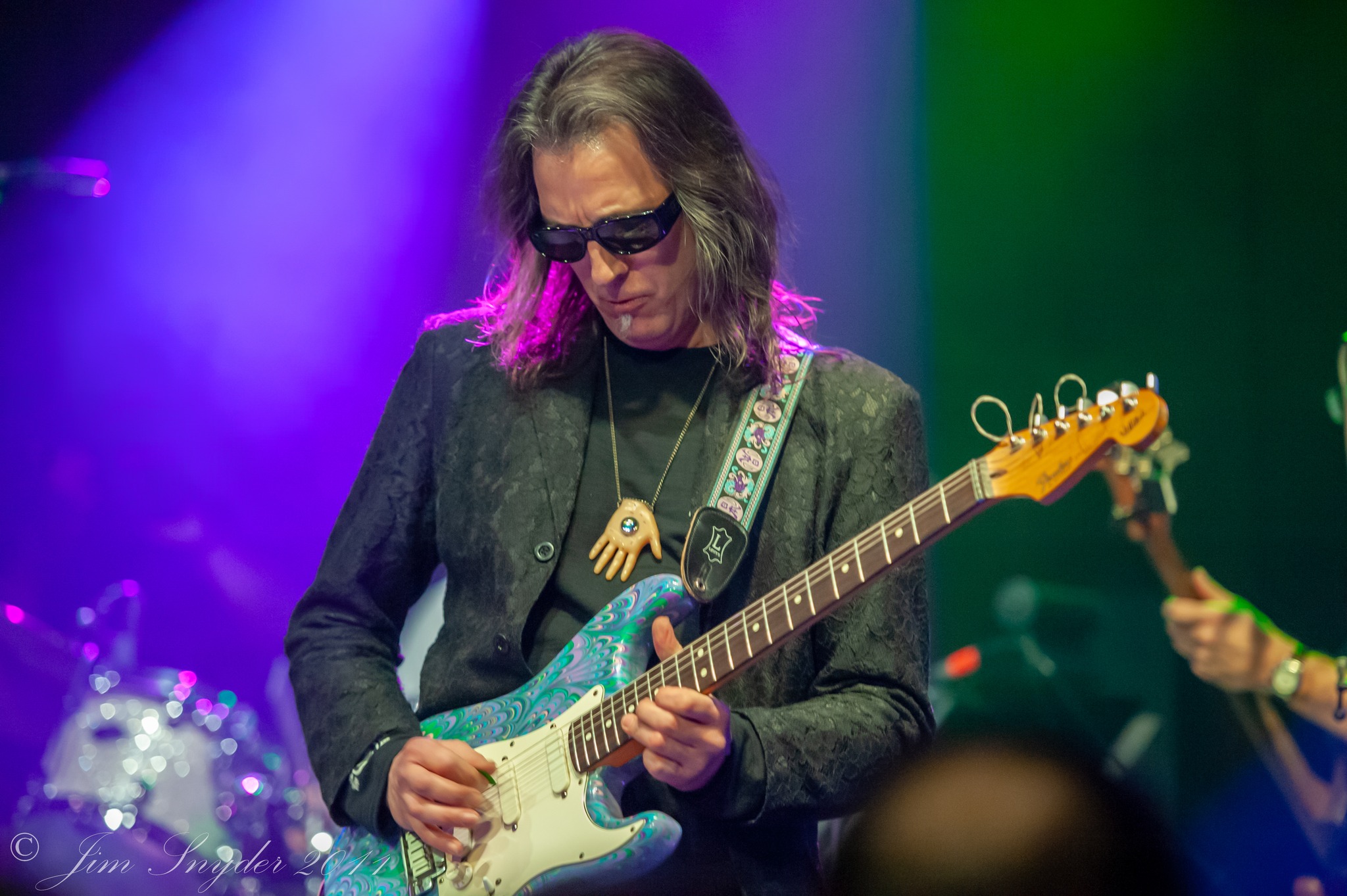 The Spirit of Harmony Foundation is deeply saddened by the passing of Jesse Gress, and we extend our heartfelt condolences to Jesse's family and friends, and all of the artists who made music with him. We know that Jesse's influence will be with us forever.
Jesse and Mary Lou Arnold have been members of the Spirit of Harmony Advisory Board since the Foundation's very beginning in 2013. We are truly appreciative that Jesse's family recommended the Spirit of Harmony for memorial donations.
Jesse toured and recorded with Todd Rundgren for 30 years, and was a member of the Grammy®-nominated Tony Levin Band and other bands. A respected performer, music educator, and former music editor of Guitar Player, Jesse has hundreds of transcription folios and magazine articles to his credit, as well as five acclaimed reference books: Guitar Licks of the Texas Blues-Rock Heroes, GuitaRevolution – Lessons from the Groundbreakers & Innovators, The Guitar Cookbook, Guitar Lick Factory, and Guitar Licks of the Brit-Rock Heroes.
Please visit the Jesse Gress is a King Facebook group for ongoing tributes and testimonials.
Obituary
Guitar World article
We sincerely thank you for supporting Music Education advocacy in Jesse's memory by making a donation to the Spirit of Harmony Foundation.