SOHF Takes Flight with Southwest Airlines!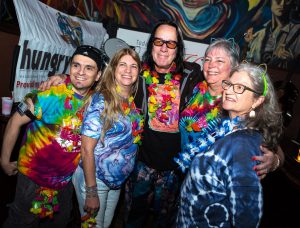 Team SWA (Southwest Airlines) was among volunteers that came together to help Todd Rundgren's Spirit of Harmony Foundation celebrate its five-year anniversary in Chicago during the foundation's 'Big Weekend' of events last fall.
During the Foundation's three days of events in Chicago to support music education for children, the Southwest Airlines team of volunteers assisted in in every aspect of the weekend: Barbara Pryzbyla Garza, Linda Sabo, Nicholas Valenzuela, and team leader Donna Doyle.
"I'm not exaggerating when I say that our events would not have been the success they were without our beloved Team SWA! Their energy, kindness, enthusiasm, and complete professionalism was apparent in everything they did, from assisting with our musical instrument collection to staffing our merchandise/information/fundraising table to passing out Hawaiian lei. Their presence gave us a tremendous boost, and I must say that they represented Southwest Airlines as an amazing, caring, capable, service-oriented, and personable company," wrote SOHF Executive Director Jean Lachowicz in a letter to Southwest Airlines management.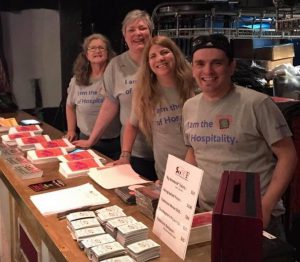 Donna Doyle of Team SWA has been a Todd Rundgren fan since 1972. When she realized she could not attend a Toddstock event (fan events held around the world celebrating Todd Rundgren's milestone birthdays), she thought to gather other SWA employees and spend a week giving back, as his music had been such a part of her life.
"There are four of us: Nick Valenzuela is a Customer Representative for SWA.  When you call and make a reservation or need help, you will be happy to hear him answer on the other end.  The customers love him and so do we. Barbara Przybyla and Donna Doyle are both Team Leaders; they each have about 25 customer representatives that they serve and help to be the best they can be on the phones.  Linda Sabo is one of our Center Support Leaders. We have seven Customer Support and Service Centers around the country and Linda has a group of seven Team Leaders she mentors and serves. She is responsible for making sure our Team Leaders are giving the support and assistance to our front line on the phones. At Southwest Airlines, we are all about providing outrageous customer service through hospitality, so we thought, 'What a great way to give back to Todd and spread some SWA-style love to the Spirit of Harmony.'"
While not everyone on Team SWA was familiar with Todd Rundgren and his foundation initially, they quickly became fans of the mission of his Spirit of Harmony Foundation:
"When we started this, Todd was not anywhere on Barbara's radar. However, since is a child of the 1950s and a music lover as well as being from Chicago originally, she was quick to come on board for such as meaningful cause as Spirit of Harmony," Donna said.
Donna recalls the excitement she felt surrounding Spirit of Harmony's Big Weekend of events in Chicago:
"There is no fan base in the world like Todd's fan base," she said. "Everyone we encountered was so accommodating and friendly like family. Everyone thanked us for helping the foundation. We also enjoyed taking our photo with Todd. It was nice to get into the House of Blues ahead of time for some of the sound check; that was exciting."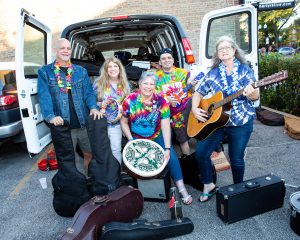 Donna said another highlight of Team SWA's volunteer experience was running the Spirit of Harmony Foundation table during Todd Rundgren's wife Michele's debut performance with her new band, The Intoxicats, at Martyrs' in Chicago.
"The Intoxicats were fabulous. Michele is always so gracious, but (band member) Amy was so helpful when they didn't have anyone to sell their cotton goodies: We were so glad there were enough of us to go around (helping sell merchandise) and we had a blast working their table too."
Donna said she is thrilled to have been a part of the Spirit of Harmony Foundation volunteer experience:
"It was overall an extremely rewarding experience, the kind that tugs on your heart strings," she said. "It was so heartwarming watching all the fans give up sentimental and valuable instruments for such a worthy cause (the Spirit of Harmony Foundation Instrument Donation Drive with Hungry for Music and D'Addario Foundation); we cannot convey all the emotions that we felt, witnessing all the love and giving. It strengthened our faith in humanity and having the honor to serve in Todd's name and have so much fun in the process was a fabulous experience all around. We would all like to thank The Spirit of Harmony Foundation for giving us the chance to serve.  Jean and Ed were so hospitable and working with Veronica (Morano) was a pleasure.
As for future endeavors with the Spirit of Harmony Foundation, Donna said, "Absolutely; we would love to find a way to reach out to other SWA Todd fans. Rest assured our creative juices are flowing and we continue to brainstorm ideas."
Donna concludes, "I have long known how Todd interacts with his fans, but the rest of our group were so very impressed with how he gave of himself and came out to mingle with us in such an unpretentious approach that was real and humble.  They all understand better now how he has touched my life."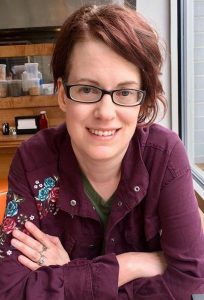 Sara Stromseth-Troy,
SOHF Social Media Volunteer