Todd Rundgren and his Spirit of Harmony Foundation thank the Class of '69 and friends for their generous support!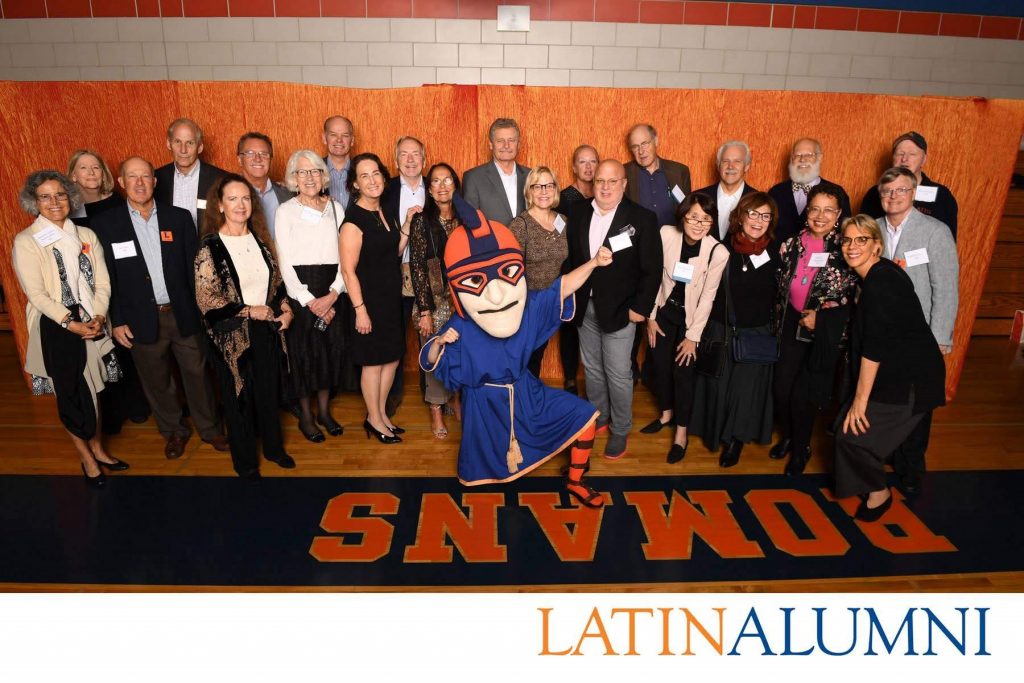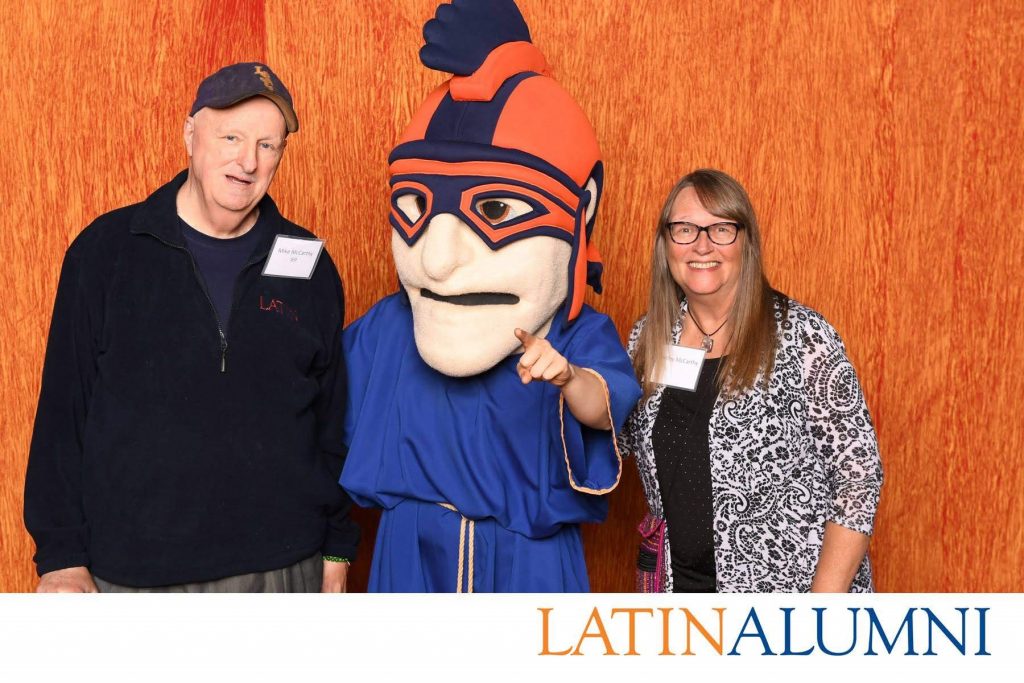 The Class of 1969 of The Latin School of Chicago has established the Mike McCarthy Music Fund to support a cause close to Mike's heart. As you may know, Mike has been undergoing some health challenges and, in spite of it all, he's thinking about his favorite charity, Todd Rundgren's Spirit of Harmony Foundation. The Foundation advocates for the moral imperative of music education, and works with children's music programs across the country to help them access the resources they need to be the best they can be.
Mike and his family are long-time Todd fans, and they would like to give back. He's asked the Class of '69 to support The Spirit of Harmony Foundation. Let's help him do it! Your contribution will provide children with opportunities for personal development and self-expression through music. The Spirit of Harmony is a 501(c)(3) charitable organization and your donation is tax-deductible.
Read Mike's message and see Mike and Todd below.
Donations may be made by credit card using the link below, or check payable to The Spirit of Harmony Foundation, mailed to Spirit of Harmony Foundation, 3536 N. Wilton Avenue, Chicago, IL 60657.
Thank you in advance for your support!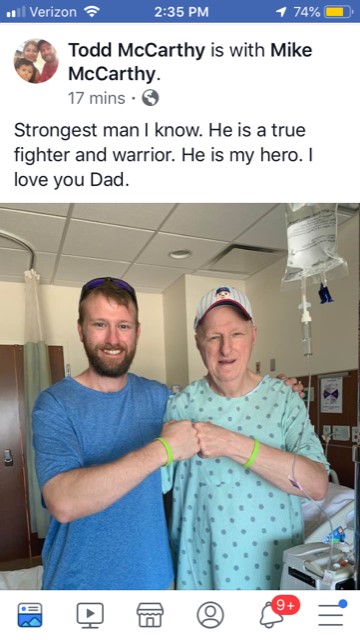 Message from Mike:
In 1978, I took my wife to the Park West to see Todd Rundgren in concert. After that show, our lives would never be the same. Now, 40 years later, we are still lucky enough to have Todd doing his thing. In the late 1980s we decided to make our summer vacations revolve around Todd tours. We loaded up the Aerostar and our 3 kids and went on tour. We saw shows from Maine to California. Todd knew who we were, as we were always at the front of the stage. He was always extra kind to our kids when he would see them. All 3 have been on stage with him. We became great friends with his wife Michele, during this time. There is no nicer person on the planet than Michele. We even appeared on her radio program during a visit to their home in Kauai. The number of shows that we have seen began to pile up and as of this year, it is over 200 shows which is amazing.

Todd's music has always helped us in tough times. As a performing artist, he always gives it everything he has. There is no cheating in his live shows. You always walk away feeling better. When he started his foundation, it was pure Todd. Helping to keep music alive for children in schools is so typical of Todd. It is a great foundation with its heart in the right place. This is his baby, and it needs everyone's support. Todd gave me so much enjoyment in my lifetime, and this is my small way of saying thank you!

Shining still.
Mike McCarthy