Introducing The Magistris File
Following completion of "The Magistris Project" cd, I became interested in the possibility of exploring a more humanistic development of the Magistris story- the results of what a personal interaction might create within the lives of individuals.

Rather than just arbitrarily writing a series of short stories, the concept evolved into what has become "The Magistris File"- a "mysterious" file of unknown origin whose contents documenting such an interaction have been collected and numbered… allowing the reader to experience, explore and develop their own stories, interpretations and conclusions.

Within each file are 14 elements by 7 contributing artists in diverse media: photography, video, music, spoken word, visual art and prose. Featuring the music of Gil Assayas and a 16″x20″ color poster "The Magistris Through The Looking Glass" created exclusively for the "File" by Prairie Prince.

All proceeds from the sale of "The Magistris File" benefit Spirit of Harmony Foundation.

– Mark Woodin

Order NOW! The Magistris File
The Magistris File price is $29.95 per copy, and the above options include postage and handling. Special offer: Add the Magistris Project CD to your Magistris File purchase for only $10 extra!
---
The Magistris Project: Original CD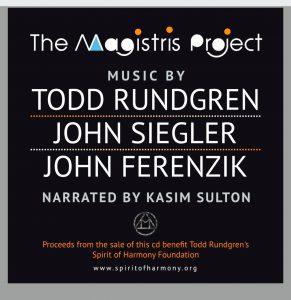 Using both words and music to covey its story, "The Magistris Project" album features three classic songs by Todd Rundgren, three previously unreleased songs by John Siegler, and three songs by John Ferenzik, as well as narration provided by Kasim Sulton.
The CD package includes full color insert and two "Magistris Project" stickers. CD running time is 36:46.
Note from John Siegler: "Thank you Mark for honoring me by including my music in a wonderful project that also contains music written by my dear friend, colleague, mentor, and future Rock & Roll Hall of Fame member Todd Rundgren. Nothing could please me more!!! Not to mention John Ferenzik's smoking tracks and of course the Voice of G.. himself Kasim Sulton!!!!"
Note from Ralph Schuckett: "At long last I was able to listen to the album and it sounds great. A variety of evocative moods and melodies with some insane guitar solos. Good Luck with the Project!"
To order the original CD:
---
Media Coverage: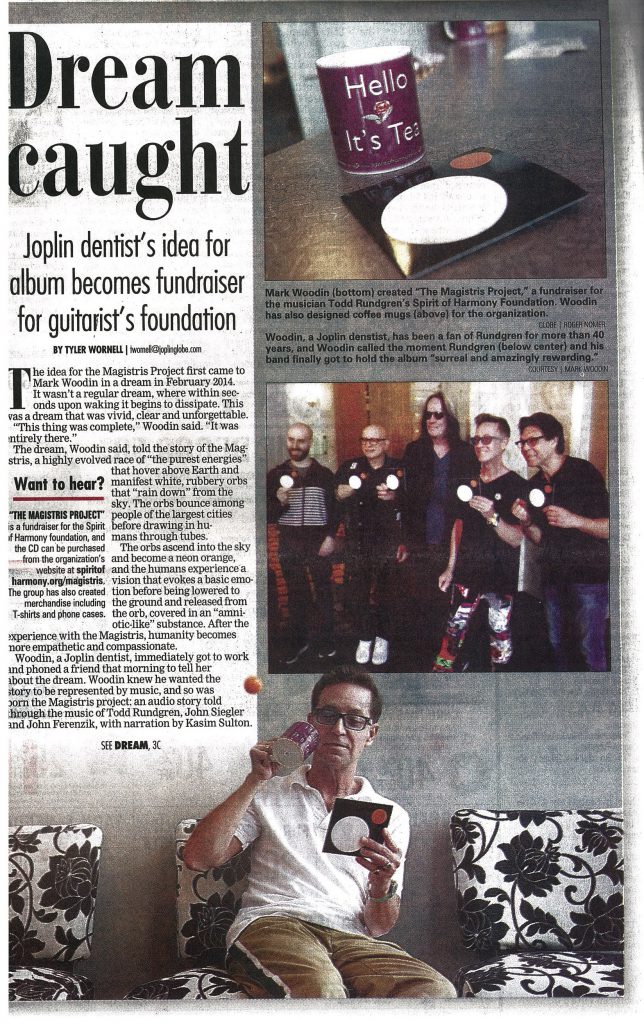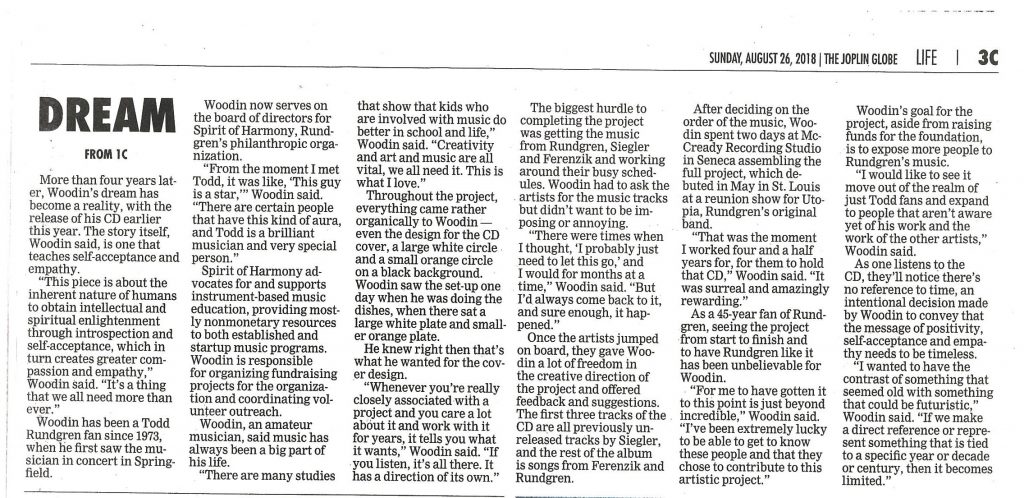 The Magistris Project Merch
---