Supporting the Moral Imperative of Music Education
The Spirit of Harmony Foundation supports the moral imperative of music education, weaving together the social, biological, economic, and academic benefits to young people who are involved in consistent instrument-based music lessons and performance. Our organization focuses on networking, as we help match the practical and varied needs of music education programs with the resources that will help them excel.
We believe in providing opportunities for personal development and self-expression through the support of music and music education for young people regardless of socioeconomic status, geographic location, or ability.
"I never waited for something to happen—I just went out and did it. I didn't wait for acclaim or affirmation or anything like that. I always kept myself busy and wrote music. Some people think that success only comes through the front door, so they're waiting at that door. Truth is, sometimes it comes in the back door, so don't worry about it. Just keep busy and do what you're meant to do. If you do that, it'll all come together."– Spirit of Harmony Foundation Founder and President Todd Rundgren in Guitar World, June 2015
---
SPOTLIGHT:
Hello It's Tea Mugs

TR@ND
The University of Notre Dame has announced Todd Rundgren's Fall 2016 interdisciplinary class, Exploring the Creative Muse: Art, Business, Technology, and Rock n' Roll. Professor Todd is designing this class himself, and it will be an accredited elective for Notre Dame students. Please click here for details on Todd's Notre Dame Artist In Residence plans, and information about several exciting events that will be open to the public and will feature the Spirit of Harmony Foundation's advocacy for Music Education!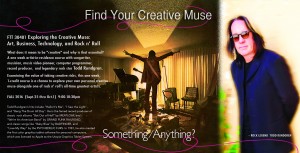 NEW! SOHF Merchandise!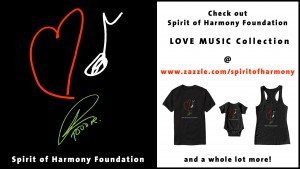 http://www.zazzle.com/spiritofharmony

Accomplishments for 2015
Please click here for details.

Symposium on the Moral Imperative of Music Education
On Saturday, April 18, 2015, the Spirit of Harmony Foundation hosted a panel to showcase and explore the compelling reasons why children should have access to music education. Leaders in neurological research, sociology, economics, and music education presented their case to an enthusiastic audience of Todd Rundgren fans from around the world, as well as academics, scholars, and musicians, at the State House Convention Center in Little Rock, Arkansas.
The purpose of the Symposium was to further the dialog about music education, and to stimulate activism at a grassroots level. Please click here for videos and more information about our event.
---
"Music In A Word" Blog – Recent Posts
---

Stay in touch! Join our email list!