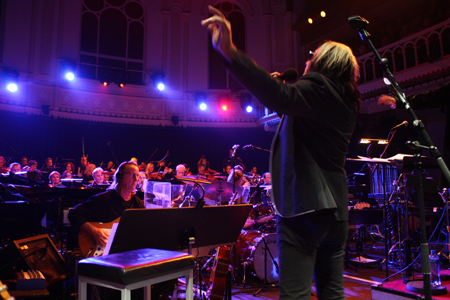 To fulfill one of our Founder and President Todd Rundgren's prime objectives for the Foundation, we need your help to support Ensemble, an innovative system designed to match the requests of music education programs across the country with the non-monetary resources they need to flourish.
"Our purpose is to provide support to programs and other organizations who are trying to bring music to children who don't have it." – Todd Rundgren.
At its core, Ensemble is a concierge-type service that helps match the specific needs of music education programs with individuals and companies that can fulfill those needs.
Existing and start-up music programs apply to Ensemble, and those in alignment with our Mission are vetted and accepted as "In Concert" programs. They are invited to submit requests for what they need to succeed, such as musical instruments, gear, program supplies, uniforms, volunteers, etc. The Foundation makes every effort to help fulfill their requests by leveraging our network of contacts and supporters.  Companies and individuals willing to help fulfill requests through direct donations of goods/services, offer discounted prices and/or monetary donations, our "Backline."
As Todd stated, we work to "fill in the cracks, more like mortar than bricks to support an existing program. We are not the traditional grant-making foundation."
Early Successes
During the recent beta-testing of Ensemble, we provided Make Music NOLA with supplies and seven violins for their program, and Livingston Collegiate High School with 65 instruments for their brand-new start-up.
Why Support Ensemble?
Supporters can be assured your donations are being used effectively. We are doing the time-consuming vetting work and research on your behalf, and leveraging our network of supporters to fulfill requests from programs that embrace our Best Practices and educational standards. In Concert programs are required to submit an annual report to quantify their outcomes, and the Foundation will compile the results annually to assure donors that your generous investment in music education is producing meaningful results.
Partnerships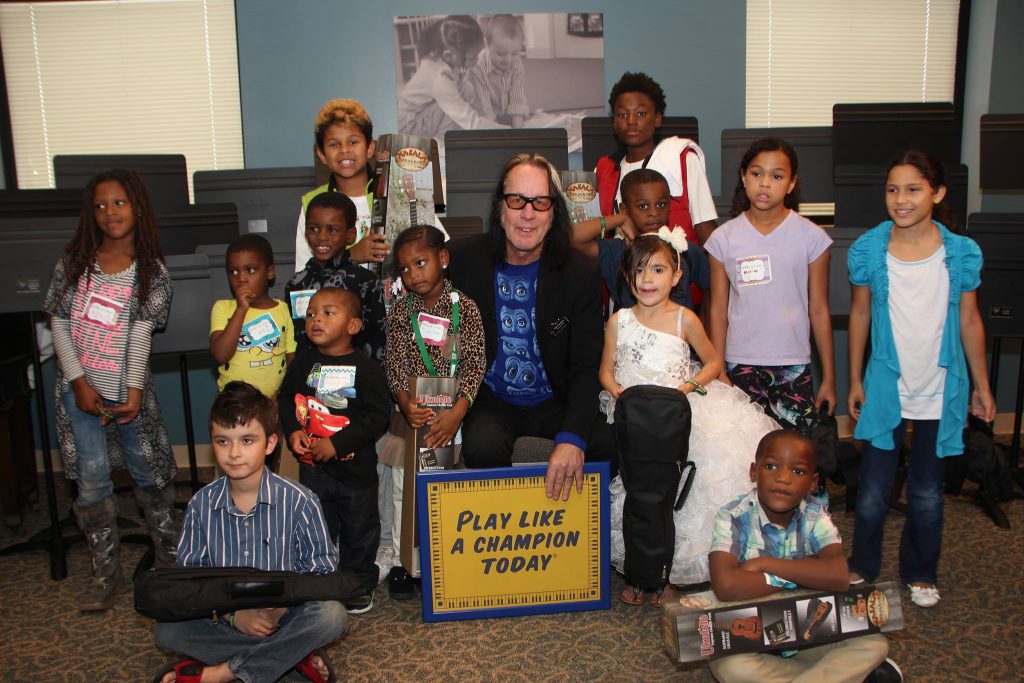 SOHF is deeply rooted in collaborative relationships with organizations and institutions that provide our In Concert programs with opportunities to succeed. The Foundation is now working on a multi-faceted partnership with the University of Notre Dame to coincide with Todd's Fall Artist in Residency (TR@ND).
In cooperation with ND and their Play Like A Champion Today (PLACT) initiative, we have launched a music program for children of the families residing at the South Bend Center for the Homeless. An exciting new ukulele band engages children with high-quality music education while their families are finding their way to self-sufficiency. Notre Dame is providing teachers/mentors as well as ongoing administrative needs, and through your support, SOHF has provided music stands and sheet music, but most important, ukuleles for each child to keep as their very own.