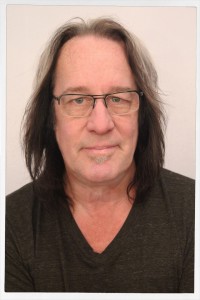 Holiday greetings from the Spirit of Harmony Foundation!
What would a festive season such as this be without music? And where would music be without new ears to appreciate it and new hands to play it? Yet access to learning opportunities is still unavailable to so many. That's why I invite you to join us as we enter 2016 with enthusiasm, determination, and our commitment to the moral imperative of music education: to ask you to consider donating to the foundation as you make your year-end charitable decisions.
Despite the recognition we all share that music is a manifest benefit to those who learn it, more and more school systems are opting out. With the goal of reversing this trend, our organization was founded in 2013 to ensure every child has an opportunity to make music.
Because of your continuing support, more and more children and young people are able to make this simple yet profound declaration of belonging: "I'm a member of the band." When children participate in a band or orchestra, they acquire a success model for life, including self-identity, a feeling of pride, and stronger motivation. They become part of a whole, of something bigger than themselves. They learn that their participation is crucial to the success of the group.
Moreover, they gain the confidence and understanding to express themselves and the satisfaction that comes with developing those personal skills.
To shed light on these and other benefits, the Spirit of Harmony Foundation hosted the Symposium on the Moral Imperative of Music Education in Little Rock, Arkansas, last April. The symposium was hosted by the University of Arkansas Clinton School of Public Service, and was made possible by your ongoing support and our growing network of corporate and private sponsors. The panel discussion consisted of leaders in neurological research, sociology, economics, and music education, and ended with a strong call to action for grassroots activism.
Our enthusiasm stems from the firm belief that music education has a far-reaching impact on the lives of young people. Scientific research provides new data illustrating the powerful effects of instrument-based music education on neurobiological development. Coupled with acquiring socialization skills and academic advancement, participation in a music program strongly indicates an increase in economic earnings potential over a lifetime. One of our 2016 goals is to launch a unique peer-reviewed study showing the causal effect of robust music education creating an increase of economic opportunity.
I continue to be inspired by the independent programs that take on these issues and create musical opportunities for young people when school systems fail to. I'm deeply impressed by their focus and willingness to take on challenging works. I believe youth who study music from an early age experience a lifetime of benefits. This certainly has been the case for me, as a music education program existed at my school.  In 2015 the foundation was able to support programs that offer daily music classes, and we were also able to make it possible for some children to participate in summer music camps.
The Spirit of Harmony Foundation goes far beyond financial contributions to support music programs. We see ourselves more as "mortar" than "brick." Our important work is developing relationships with a variety of organizations and creating synergies. One of our primary objectives for 2016 is to develop a sophisticated database to help match the needs of programs with the resources they require to ensure their sustainability and success.
As we begin our third year, the Spirit of Harmony Foundation continues to build its relationship with you, music fans and supporters, as well as a wide variety of partnerships to focus on a common goal: Bringing music into the lives of young people. Unfortunately, music and arts programs are often the first to be cut when school budget decisions are made. We believe that every child should have access to music education, regardless of socioeconomic status, geographic location, or ability.
Your financial contribution goes directly to helping bring music education to children. We are fueled by love and passion for music, and are unencumbered by high overhead. In fact, 80-90% of every dollar goes toward our mission and vision of providing opportunities for personal development and self-expression through the support of music and music education for youth.
Whether young people make music their life's work, as I do, or use the skills music teaches them in other fields, we can't afford to ignore the importance of the skills these programs provide. The foresight you and all of our donors and supporters bring to this cause guarantees a lifetime of developmental benefits and personal enrichment for children.
To DONATE, please click here. Your contribution is fully tax-deductible (IRS 501(c)(3) status FEIN 46-4000828). We welcome one-time contributions, monthly scheduled/repeating contributions, and "In honor of…" or "In memory of…" donations. If your employer has a Matching Gifts program, please consider amplifying your donation by adding us to the program.
On behalf of our Board of Directors, Advisory Board, and all of the children we serve, I sincerely thank you for sharing this vision and supporting the Spirit of Harmony Foundation. We wish you a happy, healthy, and HARMONIOUS holiday season.
Thank you.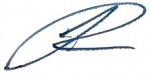 Todd Rundgren
President and Founder
P.S.: For more information, contact Jean Lachowicz, Executive Director, Spirit of Harmony Foundation, at Jean@SpiritOfHarmony.org. Won't you make your contribution today, and help put a smile on a child's face as you have a lifelong effect on his or her learning and earning ability?