Join Todd's Round Table – Text TODD2017 to 22828
ChivalRock Tour video clips and updates from the tour
Entry into White Knight Drawing
Latest updates on Toddstock 2018
News on Todd's Spirit of Harmony Foundation
Even if you are already on our email list, you must text TODD2017 to 22828 to participate in this special promotion
White Knight Drawing Prizes: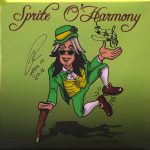 3 Grand Prizes – SPRITE O'HARMONY giclee of original artwork by Prairie Prince and named by Todd. Autographed by Todd. 12″ x 12″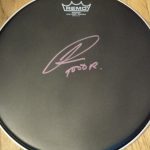 3 First Prizes – REMO "black suede" 14″ drum head autographed by Todd

10 Second Prizes – Mini Fool guitar replica (10″)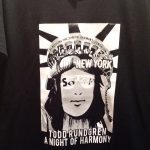 10 Third Prizes -limited edition SOHF NYC Benefit Concert T-shirt
Text TODD2017 to 22828 and enter your email address. Must text to enter and win. One entry per person.
Even if you are already on our mailing list, text TODD2017 to 22828 to enter the drawing and participate in this promotion.
If for any reason you are unable to text, please send an email with your own email address to jean@spiritofharmony.org, with ADD as the subject line, and you will be added to the list manually! All are welcome to join the list and participate in the drawing!
DRAWING WILL BE HELD AFTER THE CONCLUSION OF THE WHITE KNIGHT 2017 TOUR. Each name on the list will be assigned a number, and Todd will choose the winning numbers randomly after the tour. 
A donation to the Spirit of Harmony Foundation is NOT required to enter drawing, however entering your email address for our list IS required to enter the drawing.
Privacy Statement:
Our email list is hosted by Constant Contact, and you may unsubscribe at any time. The list is used only by Todd and Michele Rundgren and the Spirit of Harmony Foundation for the purpose of disseminating information about upcoming events and programs. We value your privacy. Your personal information will be kept confidential and will never be sold to third parties or shared.