Mega-Partnerships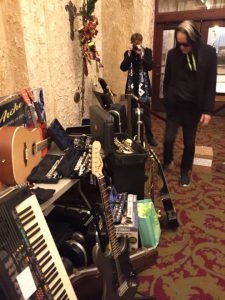 It is very exciting for the Spirit of Harmony to have an opportunity to partner with a wide variety of organizations and individuals to advocate for music education. Here are some great examples:
December 13 in Sheboygan, Wisconsin – In conjunction with Todd's performance at the Stefanie H. Weill Center for the Performing Arts in Sheboygan, Wisconsin, the Spirit of Harmony Foundation and Hungry For Music partnered with Cascio Music, the Sheboygan Community Education Foundation, the Kiwanis Club of Greater Sheboygan, the Weill Center to collect new and used musical instruments for children in need. For news coverage, please click here. For our Facebook photo album, please click here.
December 1 in Chicago, Illinois – As a joint project of the Spirit of Harmony Foundation, D'Addario Foundation, Hungry for Music, Chicago Federation of Musicians, Ace Hotel Chicago, and Instruments In The Cloud, with entertainment by the great Fernando Jones, we collected musical instruments at the Ace Hotel at 311 N. Morgan Street on Friday, December 1 from 4-7 p.m. For our Facebook photo album, please click here.
November 2 in Long Island, New York – We've also had a wonderful Mega-Partnership event at D'Addario & Company. D'Addario Foundation, Hungry For Music, Instruments in the Cloud, and Lyft joined the Spirit of Harmony in collecting nearly 100 instruments!
The new "HIT50" Limited Edition Mug/Hello It's Tea and Think of Tea Mugs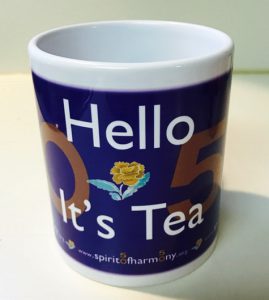 In celebration of the upcoming 50th anniversary of the original release of "Hello Its Me," the SOHF is pleased to present our new, very limited edition "HIT50" mug: the original "Hello Its Tea" mug re-imagined!
In honor of the golden anniversary of the iconic song, the mug's central flower, bilateral large background "50's" and facsimile Todd signature are now represented in golden tones. The bottom of each mug has been individually signed, dated and numbered by the designer, as a strict edition of 50 mugs worldwide. (As a special bonus, the first 25 orders will receive the "HIT50" keychain)!
Limited Edition 11 oz. ceramic mugs. 100% of the net proceeds will benefit the SOHF to support music education. For more information on the mugs, and our gallery of "Mug Shots," please click here.
SOHF Merchandise!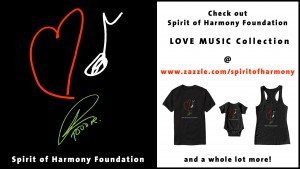 http://www.zazzle.com/spiritofharmony
---
 "Music In A Word" Blog – Recent Posts