A Weekend of Harmony for Music Education September 7-9, 2018 The purposes of the weekend are to enjoy great music and fellowship, to increase awareness about music education advocacy, to raise funds for the Spirit of Harmony Foundation at our House of Blues Benefit Concert, and to collect new and used musical instruments for distribution to children in need. Our "Big Weekend" also celebrates the FIFTH ANNIVERSARY of the Spirit of Harmony Foundation!

FRIDAY:
Todd Rundgren's Play Like A Champion Concert: Students Play the '80s
University of Notre Dame, South Bend, Indiana, September 7, 8-10 p.m.
DeBartolo Performing Arts Center concert by Todd Rundgren, backed by his full band and with appearances by Notre Dame student musicians.
Optional roundtrip transportation from Chicago via chartered bus.
Reserved Seating: $50 per person
To purchase tickets: On Pre-Sale Now! https://dpactickets.nd.edu/single/PSDetail.aspx?psn=10949
Promo Code: HARMONY 
This promo code gives Spirit of Harmony supporters a two-week headstart to purchase their tickets, which go on sale to the general public on August 20.
CHARTERED BUSES (Bus is sold out)
We are chartering buses for optional roundtrip transportation from the Westin Chicago River North and the Whitehall Hotel to Notre Dame and back. You do not have to be staying at either hotel to ride the bus. Buses depart for Notre Dame promptly at 4 p.m. and will drop everyone off right outside the DeBartolo Center in plenty of time for the concert, with a little extra time to stroll around campus too! After the concert, buses will pick everyone up at DeBartolo Center to return to the two hotels in Chicago. Places on the bus are first-come first-served, so please book as soon as possible.
Roundtrip charter bus fare is $30 per person. (Plan to be ready and waiting for the bus at least 15 minutes before departure time, 3:45 p.m.) The ride from Chicago to Notre Dame takes about 2 hours.
Please be sure you've had a late lunch/early dinner before boarding the bus as there will not be another opportunity to eat dinner before the show. No alcohol or soft drinks on the bus, but a boxed carry-out meal may be brought on, as well as bottled water. Please be aware, this is a football game weekend at Notre Dame, so on-campus and off-campus restaurants and bars will be at capacity.
---
SATURDAY:
93XRT Presents Todd Rundgren and the Chicago Sinfonietta – A Night of Harmony II
Spirit of Harmony Benefit Concert
Chicago House of Blues, September 8, 8-10 p.m.
Todd Rundgren and the Chicago Sinfonietta will perform a benefit concert for Todd's Spirit of Harmony Foundation at the Chicago House of Blues.
Orchestral arrangements of music spanning Todd's 50-year career will include hits, rarities, fan favorites, and some surprises. Rich Daniels of City Lights Orchestra

will be Conducting.

In addition to the Sinfonietta, Todd will be performing with his touring band, featuring Jesse Gress (Tony Levin Band, Mahavishnu Project), Kasim Sulton (Utopia, Meatloaf, Joan Jett, Blue Oyster Cult), Prairie Prince (The Tubes, Jefferson Starship), and Greg Hawkes (The Cars).
Visit resource tables for local youth music programs (in the HOB lobby).
This concert is made possible through the generous support of Live Nation, Alchemedia Productions, Rich Daniels, and the Chicago Federation of Musicians.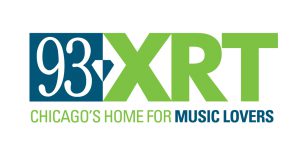 General Admission: $85 per person ON SALE NOW
To purchase tickets: Ticketmaster link

Click here for news release: NewsReleaseHOB.
---
SUNDAY:
Performance of the INTOXICATS, Tiki/Rock Dance Party and Instrument Drive
Martyrs', 3855 N. Lincoln Avenue, Chicago, September 9, 4-9 p.m. 
The Spirit of Harmony proudly presents the first-ever public performance of the INTOXICATS: Originating from Kauai, Hawaii, Intoxicats were born of a rum haze one steamy summer night at Tiki Iniki. Picture Gilligan's Island with access to MTV, Get Smart, Hawaii 5-0 and I Dream Of Jeannie re-runs, coupled with an unlimited bar tab… You get the picture. 
Wild Hawaiian, Vacation, or Vintage wear encouraged!
Pre-show party begins at 4 p.m. Entertainment includes the tiki style accordion stylings of Chuck Wiggins.
Intoxicats on stage at 7 p.m.
Martyrs' is a legendary venue for up-and-coming, cutting edge talent, on the north side of Chicago.
Cash bar and pub-style menu.
General Admission: $20 per person 
To purchase tickets: On Sale Now!  http://www.martyrslive.com/calendar
Intoxicats Currently In Good Membership Standing:
Michele Rundgren – (The Tubes, Todd Rundgren) – Vocals, Percussion.
Amy Meyer – (Cartwheel, Acetone Martinis) – Vocals, Drums, Percussion.
Rick Meyer – (Sam Iam, Bug, TV and Film Composer) – Vocals, Guitars, Bass, Keys, Drums, Perc.
Greg Hawkes – (The Cars, Todd Rundgren) – Vocals, Keys, Saxophone, Vibraphone
Noah Levy – (Brian Setzer Orchestra, BoDeans) – Drums, Percussion
Ryan Lance – (The Blenders) Vocals, Keys
Matthew Kirkwold – (AM Taxi, Throw The Fight, Quietdrive) Vocals, Guitars, Uke
Jeff Victor – (Andrew WK, Soul Asylum, Honeydogs) – Keyboards
Isaac Levy – Bass
The Hornheads:

Michael B Nelson – (Prince, NPG, Chaka Khan, Lenny Kravitz) Trombone, horn arrangements.
Kenni Holmen – (Prince, NPG, Tony Bennett, Celine Dion) – Saxophone, Flute, Woodwinds
Steve Strand – (Prince, NPG, Burt Bacharach, Tony Bennett) – Trumpet
The Velvet Gorilla by Intoxicats: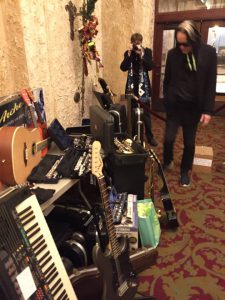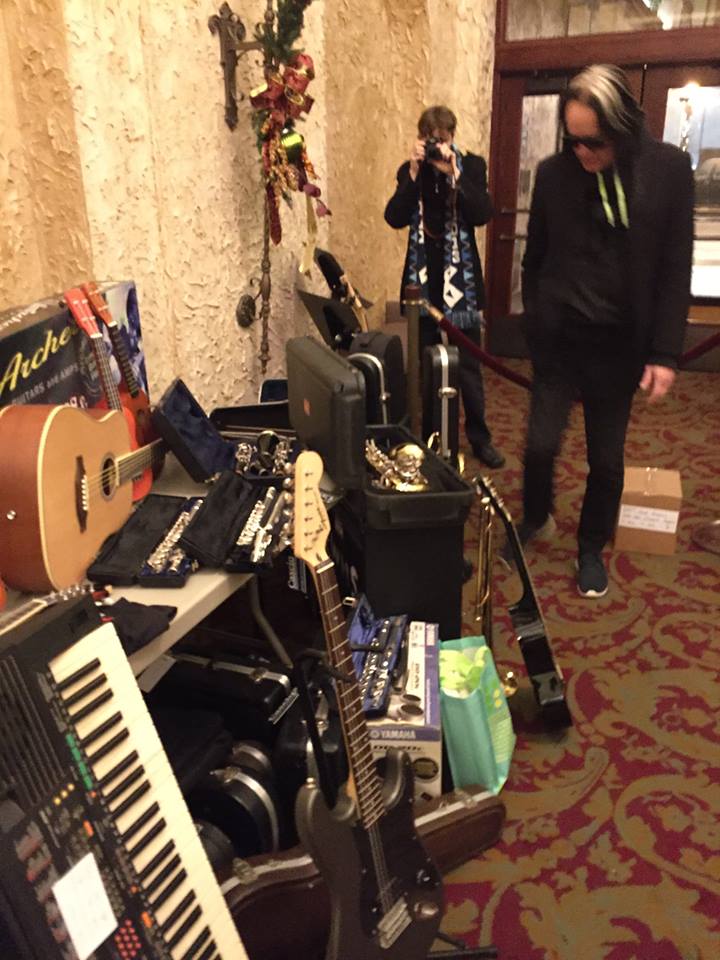 Bring your instrument donations to Hungry For Music, parked directly in front of Martyrs' at 3855 N. Lincoln Avenue, Chicago from 2-6:30. You are welcome to stop by whether you attending the show or not. Hungry For Music collects and refurbishes musical instruments and gives them to children in need.
TODD RUNDGREN PHOTO OPPORTUNITY for ticket holders who ALSO donate a band instrument. Have your photo taken with Todd, 5-6 p.m. (no kazoos, no pianos, no autographs).
Help put a musical instrument into a child's hands. As Todd Rundgren says, "….make sure new hands are learning to play music, new ears are learning to appreciate it, and new hearts are learning to love it."
We will accept musical instrument donations in any condition, but we prefer instruments in playable condition. All donated instruments are welcome. In order to get an official tax deduction, donors MUST affix their name and contact information to the instrument for a receipt from Hungry For Music.
If you have instruments to donate at this Chicago Instrument Drive, but cannot deliver the instruments to Martyrs' on September 9, please contact us to work out alternative arrangements.
---
HOTEL ACCOMMODATIONS and TRAVEL DETAILS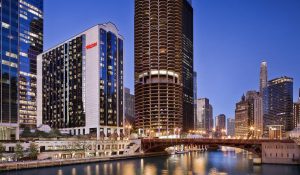 The Westin Chicago River North
$179 per night plus tax, cut off date August 7th, on a first come first served basis.
320 North Dearborn Street
Chicago, IL 60654
Link to online group reservations: SOHF Charity Event
Hotel general website:   http://www.westinchicago.com/
If calling the hotel reservations, please refer to the special code  "SOHF"
Local Telephone:  312-744-1900
Location:  just across the street from the House of Blues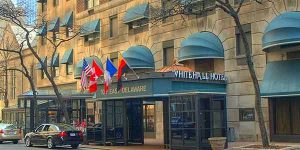 Whitehall Hotel
$185 per night plus tax, cut off date August 7th, on a first come first served basis.
105 E. Delaware Place
Chicago, IL  60611
Link to online group reservations: Harmony
General Hotel information link:  https://www.thewhitehallhotel.com/

Important information:  TheWhitehall link allows reservations beginning Sep 7 and departing on Sep 10th.  Should you need to arrive sooner or leave later, please call the hotel locally at 312-573-6277 OR 1-800-948-4255 and they will accommodate the additional nights needed.  Refer to the special rate code  "HARMONY"
Location:  8-10 minute ride or 20 minute walk to the House of Blues Chicago
Whenever booking your hotel room, be certain to read the terms and conditions before you confirm.   These hotels have been offered to our group at a very special rate as a courtesy until they are sold out or up until August 7th.  Guests are not obligated in any way to book the hotels being offered on this website, these have been arranged as a courtesy. If interested in other accommodations such as Air B&B, please know there are abundant options in Chicago, particularly the north side.
If you have any issues with the hotel reservation process, please contact Veronica Morano, 941-323-0512 by phone or text OR through facebook/messenger and she will be glad to assist you personally.
LOCAL TRANSPORTATION:
Chicago's Midway and O'Hare Airports are both linked to Chicago's rapid transit system, the Chicago Transit Authority, and a $2.50 fare will get you from either airport to your hotel. Unlimited-use one-day CTA transit passes are $10 and unlimited-use three-day passes are $20–the passes are easily purchased at the airports. Of course, Chicago has an abundance of taxis and uber/lyft cars. Expect to pay about $40 if taking a taxi from either airport to your hotel. Airport shuttles are also abundant and cost about half as much as a taxi. Please contact us if you have any transportation questions, we are more than happy to help. Please check with your hotel for parking rates if needed, but know that the weekend has been designed to make renting a car unnecessary.
---
Optional Excursion on Saturday
Our hotel coordinator, Veronica Morano, is organizing an optional Chicago River Cruise excursion on Saturday late morning:
Wendella's Boat ride – Chicago's Original Architecture Tour
Saturday, September 8, 2018 at 10:30am – Cruise duration 1 hour 15 minutes.
Extra Special Spirit of Harmony group rate of $21.45 per person.
This reduced rate applies to a minimum of 20 persons. Regular rate of $39.00 per person would apply should we not meet the minimum.
Please send your payment to Veronica Morano via Paypal to vj4utopia@yahoo.com which is a verified paypal account.  Please send as money as "friends and family" to avoid a fee that would be deducted from the receipt of payment.  Please include your full name and note "BOAT".  If you do not have access to paypal, message me and we'll work it out.
Payments need to be received no later than August 5th as this is when the payment is due to Wendella.  We are free to add more people at any time thereafter.
Tickets are nonrefundable.
This special rate is the exact rate being charged by Wendella.  The time of the tour is the last departure on Saturday that we can have this special rate.  Any later trips will be at the full price.
Boat leaves from:
West Dock 3
400 North Michigan Ave at the Wrigley Building.
Be there 30 minutes prior to departure.
Boat will return you to the same location as departure no later than 12 noon, so there will be plenty of time to have lunch and get ready for the concert.